Three Skeletons
2022-01-14
Three Skeletons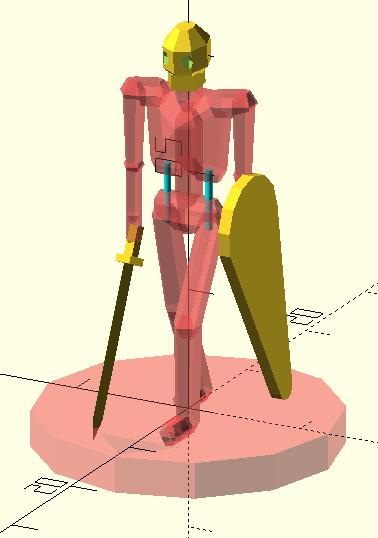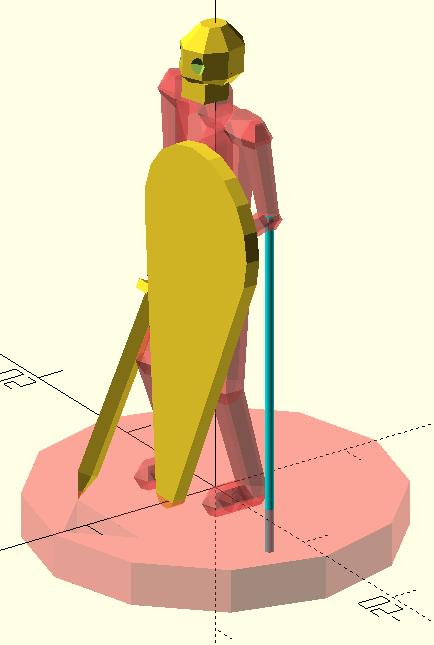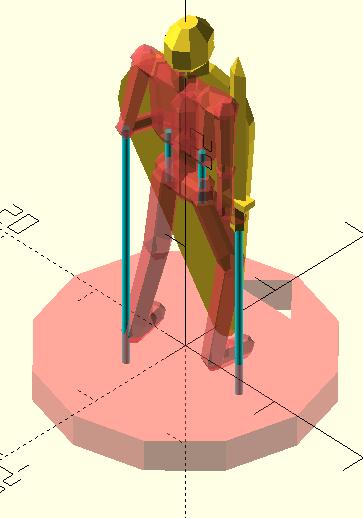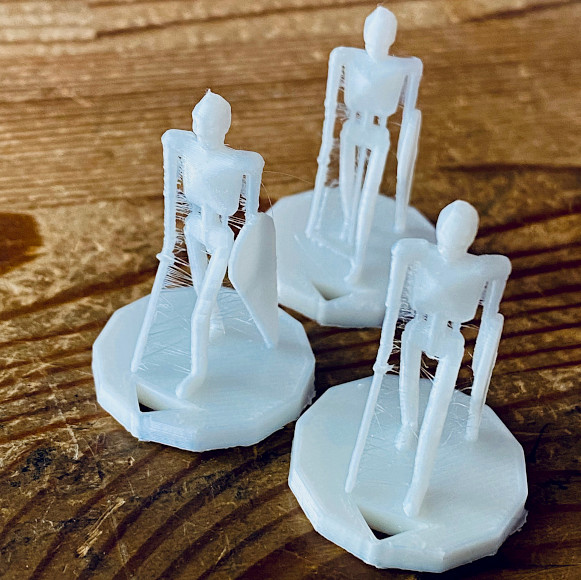 I like to play the Where the dogs go scenario for Gallant & Bold as an initiation scenario. This scenario has (spoiler) a bunch of skeletons involved.
At first, I used white meeples and it did the job, especially as I was on the road. Home, a roll of white PLA was waiting and I used my verterbrate library to model skeletons and print them. I gave them norman shields and let them touch the base so that those undeads have in effect three supports (two legs, one shield). I added easily removable supports (the cyan sticks in the screenshots) so that FDM printing goes smoothly.
I think they look good. They print well and fast (around 20 minutes for a single piece) and since I don't paint, they can be fielded immediately and do the job, they look skinny but are not too brittle. I declined the skeletons in three variants, but I'm still tempted by the flat wide shields, I feel like writing numbers on those — team skeleton.
As you can see, I am no artist but I think my cheap skeletons are good enough (for my table), for the rest, I trust the players' imagination.
The three skeletons .stl files