Dark Wood Tarot
2022-04-22
Dark Wood Tarot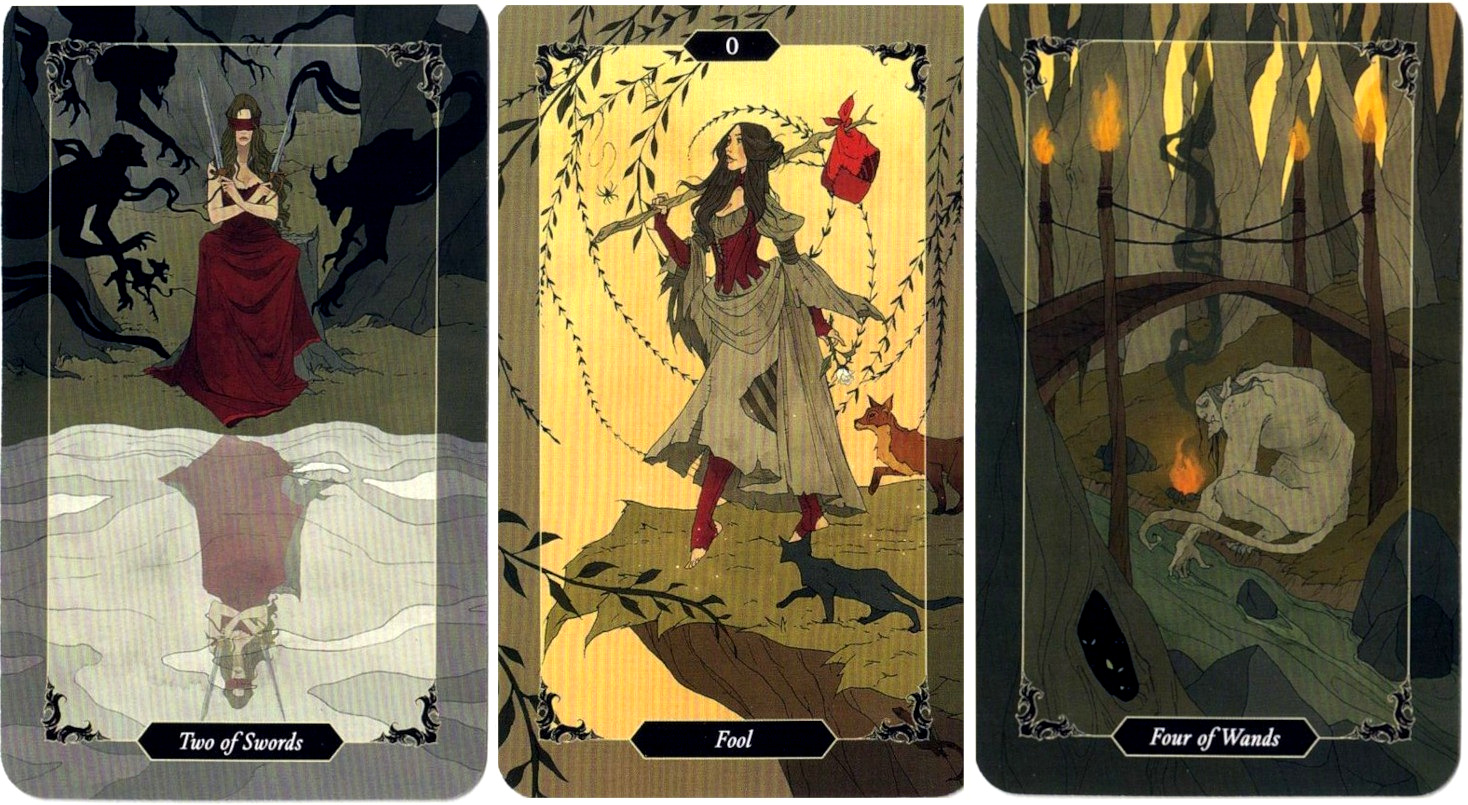 I wrote last week about Muses and Oracles, this time, I found the Dark Wood Tarot by Sasha Graham and illustrated by Abigail Larson.
It comes as magnet locked box flagged "Body, Mind & Spirit / Tarot". The box contains a book and the deck of cards. I do not know if I will keep the book, since I just need the cards, as muses, and those muses are beautiful.
The troll under the bridge is an excellent take on the Four of Wands. I like how its hand splits the flow.