Face Mask
2021-07-23
Face Mask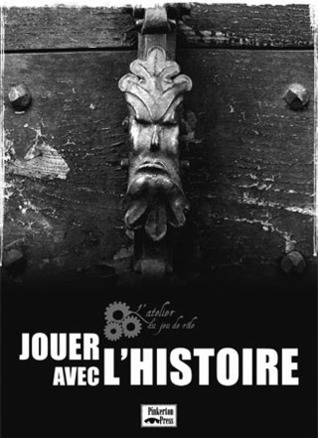 I am translating here a piece of the introduction by Olivier Caïra to Jouer avec l'Histoire. The anecdote here sends me on multiple reflection paths.
Historical worlds are sources of intrigues but they are not "tailored for adventure". They are not only a backdrop for epic fiction, they are frame where daily concerns are constantly involved, be it the evening meal or the construction of a cathedral. With their unexpected, even misleading, details, those daily concerns will catch seasoned players off guard.

A table of roleplay gamers discovered during a convention "Te Deum for a Massacre". Very early in the session, the player characters are passed by a high-status hitch which carries a woman, her face covered by a mask. The gamemaster laughs in petto as the players throw themselves into the wildest speculations, while the mask, the visard, in the Sixteenth Century, is worn to preserve the whiteness of the skin during outings and travels.

Dramatic instrument par excellence, the mask is offsetting here because its use is simply cosmetic. Accustomed to reason within the frames of the literatures of the imagination, where each object has a simple narrative function, like a theater prop, our players end up disoriented by the real just above the surface, by this mask that is only here because the century demands it.
(Te Deum pour un Massacre is a game by Jean-Philippe Jaworski taking the player in the France of the Saint Bartholomew's Day massacre, you probably remember the black-wearing Protestants and the colorful Catholics in the movie La Reine Margot)