Bad Gnomes
2021-09-01
Bad Gnomes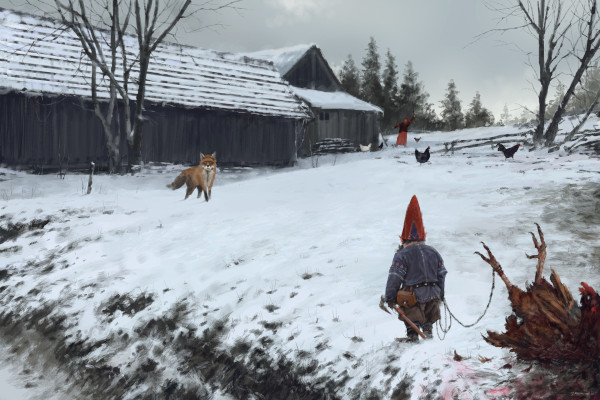 In March this year, I had an email exchange with a friend, she explained to me that she had noticed her kids were getting restless and nervous when getting back in the house, even after long walks in the woods.
She let herself convince to get a "cleaning of the energies" of the house by a specialist. The guy came and quickly discovered eight "black magic points". My friend felt strangely that, as the guy was doing the "cleaning", something heavy was going away. My friend also felt relieved because the cleaner said it seemed to have been set 7 to 8 years ago, so it was targetting the previous owners (who had sold the house after divorcing).
I didn't get the opportunity to ask her how it switched from "energy cleaning" to "black magic spots". Granted, it's the country side, a once very catholic region, but it's 2021 Western Europe.
I assumed that everything was sorted out and the kids there were less nervous, but two weeks ago, she mentioned one of our common friends who had become "geobiologist" (not the scholarly version), my friend had in fact called her to take a look at the house.
Her request was motivated by a series of knocks she heard while in the house (with the kids out in the garden). The geobiologist friend asked for a picture of the house and a picture of its inhabitants. She did something with the picture and then answered that she couldn't see anything about the family, but that she could discern entities of quarrel and discord in the picture of the house.
My friend then asked her younger son: "Did you ever spot anything particular in the house?", "Yes, there are many small people in the house, they often come to bother me at night, I have trouble sleeping because of them, I am tired of it." The older son couldn't believe the younger as he never saw any small persons. The younger son borrowed her mother's crucifix for the night...
The geobiologist friend came to do something to get rid of what she called "gnomes" and described as earth entities. She was impressed by the crowd they were forming. My friend was relieved again. I hope everything is okay now.
This is a summary of two e-mail conversations spaced by five months. It's fragmentary, I asked her about the link between the two episodes but she didn't answer, she simply gave more details about the geobiologist's intervention. The next time I meet that friend in person, I'll have plenty of questions to ask.