Kalevala and Landström
2022-06-23
Kalevala and Landström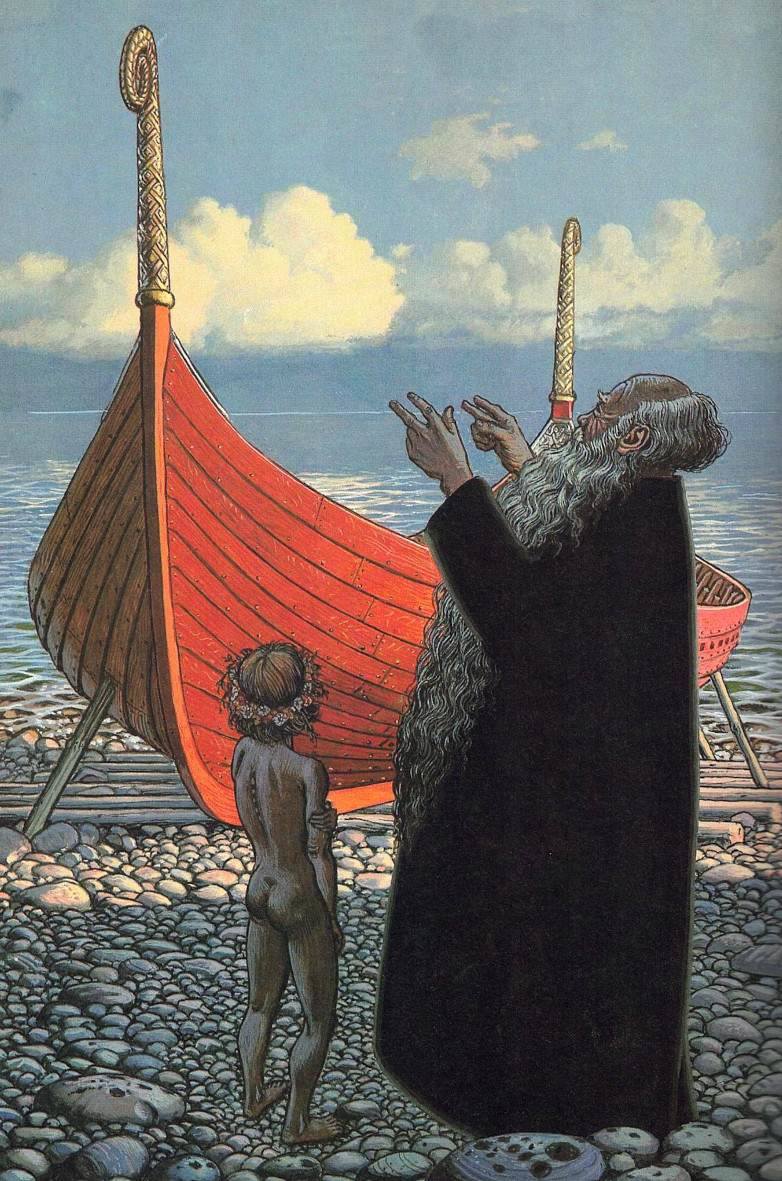 I was looking for a copy of Björn Landström's book The Ship and I came across an edition of The Kalevala that he illustrated.
I am wanting, I am thinking
To arise and go forth singing,
Sing my songs and say my sayings,
Hymns ancestral harmonizing,
Lore of kindred lyricking.
In my mouth the words are melting;
Utterances overflowing
To my tongue are hurrying,
Even against my teeth they burst.

Come good brother, little brother,
Pretty playmate of my childhood,
Start now with me for the singing
Sit together for the speaking,
Now that we have met together,
After separate pathways travelled;
Seldom do we come together,
Rarely do we have each other
In these ragged border regions,
These benighted northern marches.

Strike we now hand into hand,
Fingers into curve of fingers,
So that we may sing good songs,
Voice the best of all our legends
For the hearing of our loved ones,
Those who want to learn them from us,
Those among the rising young ones
Of the growing generation.
Magic verses we have gathered,
Kindled by the inspiration
From the belt of Väinämöinen,
Under forge of Ilmarinen,
Sword blade of the man far-minded,
Aim of Joukahainen's crossbow,
From the way-back fields of Northland,
From the heaths of Kalevala.